Colorado Springs Investment and Asset Management
We Can Help Manage Your Colorado Springs Real Estate Investment
Dorman Investments, Inc. specializes in real estate investments, asset management, group real estate investment, investment partnerships, tenants-in-common, 1031 tax exchanges, advice on investing in real estate, investment consulting, advice about income properties, advice about investment real estate, and specifically real estate investments in Colorado Springs.
"Be Fearful when others are Greedy. Be Greedy when others are Fearful"

It takes great courage to invest against the tide, but history shows that those who bought real estate in down markets, when others were jumping ship or being forced to sell, made great returns on their investments.

In its pursuit of new real estate investments, Dorman Real Estate Services is continually searching for more capital and investors. In these days of reported Ponzi schemes, poorly performing stocks and failing banks, it is a warm welcome to invest in local real estate that can be seen and touched, to have up–to–date detailed documentation showing your exact ownership position and investment performance and to have the guidance of (and constant access to) an experienced successful real estate investor in Todd Dorman, CCIM (click here to read Todd's bio) who invests in each of these projects right along side of you.
Inquire About Our Services
Group investing allows pursuit of larger deals that would be unobtainable by the single investor. It also allows investors to spread their capital over multiple deals, thereby reducing their exposure to any one deal. The preservation of capital is the number 1 priority of Dorman Investments, Inc..

The Dorman philosophy in real estate investing is Buy, Add Value and Hold. We do not practice get rich quick investing, but buy conservatively, add value to the property through repositioning, excellent management skills, and property enhancements and then hold for the long term, reevaluating disposition at the peak of each real estate cycle. Your typical individual Dorman investment may range from $25,000 to into the millions and may have an investment life cycle of 5 or more years. Office, retail and multi family are the preferred property types.

Dorman acts as Asset Manager, overseeing the entire life cycle of the investment, from acquisition to disposition, with the goal of achieving maximum return to the investors. Dorman analyzes candidate properties and performance projections, supervises property management to enhance value, recommends re–tenanting, rehabilitation and/or expansion development, prepares ownership reports, obtains financing and monitors the market and life cycle of the investment to identify an optimum time for sale.

For current investment opportunities, please contact Todd Dorman, CCIM® at todd@dormanrealestate.com or (719) 213–9100.

What is a CCIM?

For more information on the designation of CCIM (Certified Commercial Investment Member), please visit www.ccim.com.
Colorado Springs Area Information
---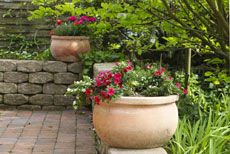 Colorado Springs is a Home Rule Municipality that is the county seat and most populous city of El Paso County, Colorado, United States. Colorado Springs is located in the east central portion of the state. It is situated on Fountain Creek and is located 65 miles (105 km) south of the Colorado State Capitol in Denver. At 6,035 feet (1,839 m) the city stands over one mile (1.6 km) above sea level, though some areas of the city are significantly higher and lower. Colorado Springs is situated near the base of one of the most famous American mountains, Pikes Peak, rising over 8,000 feet above the city on the eastern edge of the Southern Rocky Mountains. The United States Air Force Academy is located in Colorado Springs. The city is often referred to as "The Springs."

The city had an estimated population of 431,834 in 2012.,[5] being the second most populous city in the state of Colorado, behind Denver, and the 41st most populous city in the United States,[6] while the Colorado Springs Metropolitan Statistical Area had an estimated population of 668,353 in 2012.[7] The city covers 194.7 square miles (504 km2), making it Colorado's largest city in area. Colorado Springs was selected as the No. 1 Best Big City in "Best Places to Live" by Money magazine in 2006,[8] and placed number one in Outside's 2009 list of America's Best Cities.[9]

Source: Wiki
Q: Do you mark up maintenance invoices?

A: No, we do not make a profit on home maintenance. Also, we often receive discounts for sending our vendors a lot of work – these discounts are passed along to our clients.
Colorado Springs Area Information
---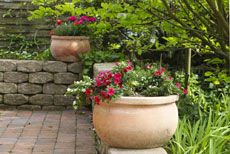 Colorado Springs is a Home Rule Municipality that is the county seat and most populous city of El Paso County, Colorado, United States. Colorado Springs is located in the east central portion of the state. It is situated on Fountain Creek and is located 65 miles (105 km) south of the Colorado State Capitol in Denver. At 6,035 feet (1,839 m) the city stands over one mile (1.6 km) above sea level, though some areas of the city are significantly higher and lower. Colorado Springs is situated near the base of one of the most famous American mountains, Pikes Peak, rising over 8,000 feet above the city on the eastern edge of the Southern Rocky Mountains. The United States Air Force Academy is located in Colorado Springs. The city is often referred to as "The Springs."

The city had an estimated population of 431,834 in 2012.,[5] being the second most populous city in the state of Colorado, behind Denver, and the 41st most populous city in the United States,[6] while the Colorado Springs Metropolitan Statistical Area had an estimated population of 668,353 in 2012.[7] The city covers 194.7 square miles (504 km2), making it Colorado's largest city in area. Colorado Springs was selected as the No. 1 Best Big City in "Best Places to Live" by Money magazine in 2006,[8] and placed number one in Outside's 2009 list of America's Best Cities.[9]

Source: Wiki