Maximize your rental property's return on investment...
call (719)213.9100 today for your free rental analysis
Cripple Creek Property Management Services

Marketing
Marketing is key to successful rentals. We provide a market analysis for each property to maximize your return on investment.

Tenant Screening
We conduct extensive screening on all tenants and handle everything from move in to maintenance.

Rent Collection
We make sure you get paid on time, every time. You no longer have to worry about rent showing up in your bank account.

Maintenance
We conduct inspections upon move-in and move-out and address all repairs needed in a timely manner.

Financial Reporting
With our detailed financial reporting tools, it's never been easier to keep tabs on your investment.

Eviction Protection
In the unfortunate event that a tenant needs to be evicted from your rental, we will ensure your investment is protected.
What Sets Us Apart
With over 50 years in the industry, we know the area and are experts in our craft.
We recognize that there is both an art and a science to being successful in this industry and we strive to continually fine-tune both to be the top real estate management firm in Cripple Creek. We seek to provide a STRESS FREE management experience.

---
Never worry about pet damage again! Ask us about our FREE Pet Damage Warranty!
Benefits of Using Dorman Real Estate Management
We have a simple, inexpensive, no-small-print fee structure.
We don't "mark up" maintenance vendor invoices and all of our vendors are insured and appropriately licensed.
We charge no management fees during terms of vacancy.
We have no variable or hourly marketing fee to list your home on all of the top rental sites.
We screen all prospective Tenants throughly, confirming employment and income, credit rating and credit history, eviction history, past judgements, criminal history and we get rental references from former Landlords!
We always perform detailed written condition reports with digital photos before and after every tenant.
We are a medium sized management firm which means you will receive a very personal "mom & pop" service while still gaining the benefits of a very streamlined system.
Our primary business is property management so we don't market to your tenants to try to sell them other houses.
Our licensed property management team has over 50 years of experience.
Our company's structure is referred to as "portfolio management", so all of our property owners have one primary point of contact for all communications who is a licensed real estate broker, as opposed to having many different points of contact with a departmentalized management structure.
We are active members of the following associations, which hold us to a higher quality of service and high ethical standards:

NARPM (National Association of Residential Property Management)
CAR (Colorado Association of Realtors)
NAR (National Association of Realtors)
PPAR (Pikes Peak Association of Realtors)

We have a top rating with the BBB...
Read More +
Our Reputation Precedes Us
See why Cripple Creek Owners & Investors trust us with their rental investment.
Cripple Creek Area Information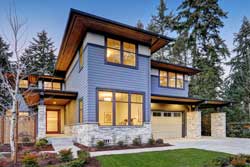 The City of Cripple Creek is a statutory city that is the county seat of Teller County, Colorado, United States. Cripple Creek is a former gold mining camp located 44 miles (71 km) southwest of Colorado Springs near the base of Pikes Peak. The Cripple Creek Historic District, which received National Historic Landmark status in 1961, includes part or all of city and includes surrounding area. The population was 1,189 at the 2010 census.
The Cripple Creek and Victor Narrow Gauge Railroad, a narrow gauge train ride from Cripple Creek passes several small ghost towns, goldmines, and glory holes. The Mollie Kathleen Gold Mine provides tours into a real gold mine led by a real gold miner.
In 2006 Cripple Creek broke ground on the new Pikes Peak Heritage Center. Constructed at a cost over $2.5 million, the building is over 11,000 square feet (1,000 m2) of educational displays. State of the art electronics are used throughout the building and there is also a theatre showing historical films about the area. Newly named the Cripple Creek Heritage Center, admission is free.
Cripple Creek is also home to the Butte Opera House, a theatre first managed by the Mackin family (previous owners of the Imperial Hotel and producers of a long-running, much-loved melodrama theatre company). The Butte is currently the home of the Thin Air Theatre Company that produces plays year-round including such shows as A Cripple Creek Christmas Carol, Werewolves of Poverty Gulch, The Christmas Donkey and The Vampire of Cripple Creek.
Cripple Creek features many events throughout the year like the Cripple Creek Ice Festival, Donkey Derby Days, the July 4 Celebration, and a Gold Camp Christmas. Source From Wikipedia
Areas We Serve