Services Offered

Lease Only

Bronze

Silver

Gold

Management & Leasing Fees
Management Fee
10%
/month
10% +
$25/month
10% +
$45/month
Leasing Fee
100% 1/mo rent
$400
$400
$400
Lease Renewal Fee
$200
$200
$200
Specialty Services
Furnace Filter Program
Professional Photos
3D Virtual Tour
Dorman Guarantees
Pet Damage Protection Guarantee
($2,500 pd by Dorman)
Eviction Cost Protection Guarantee
($2,500 pd by Dorman)
Property Damage Protection Guarantee
($2,500 pd by Dorman)
The above fee structure applies to any properties of 2 units or less, such as single-family homes and duplexes. For 3-4 unit buildings we offer a 25% Leasing Fee discount ($300). For 5+ unit buildings we bid case-by-case, based on factors such as unit number, average rents, and labor demand.
Optional: Security Deposit Booster
$20/mo = 50% increase in tenant deposit
$30/mo = 100% increase in tenant deposit
$40/mo = 150% increase in tenant deposit
INFO: The Security Deposit Booster© can be added to any of the above service levels. This is a financial arrangement in which Dorman commits additional funds towards the tenant's security deposit, out of our own pockets. This can help safeguard your property against any balances due from the tenant if for any reason move-out charges exceed the security deposit balance.
Maximize your rental property's return on investment...
call (719) 213-9100 today or fill out the form below to get in touch with us!
Benefits of Using Dorman Real Estate Management
We have a simple, inexpensive, no-small-print fee structure.
We don't "mark up" maintenance vendor invoices and all of our vendors are insured and appropriately licensed.
We charge no base management fees during terms of vacancy.
We have no variable or hourly marketing fee to list your home on all of the top rental sites.
We confirm employment and income, credit rating and credit history, eviction history, past judgements, criminal history and we get rental references from former Landlords!
We always perform detailed written condition reports with digital photos before and after every tenant.
We are a medium sized management firm which means you will receive a very personal "mom & pop" service while still gaining the benefits of a very streamlined system.
Our primary business is property management so we don't market to your tenants to try to sell them other houses.
Our licensed property management team has over 50 years of experience.
Our company's structure is referred to as "portfolio management", so all of our property owners have one primary point of contact for all communications who is a licensed real estate broker, as opposed to having many different points of contact with a departmentalized management structure.
We are active members of the following associations, which hold us to a higher quality of service and high ethical standards:
NARPM (National Association of Residential Property Management)
CAR (Colorado Association of Realtors)
NAR (National Association of Realtors)
PPAR (Pikes Peak Association of Realtors)
We have a top rating with the BBB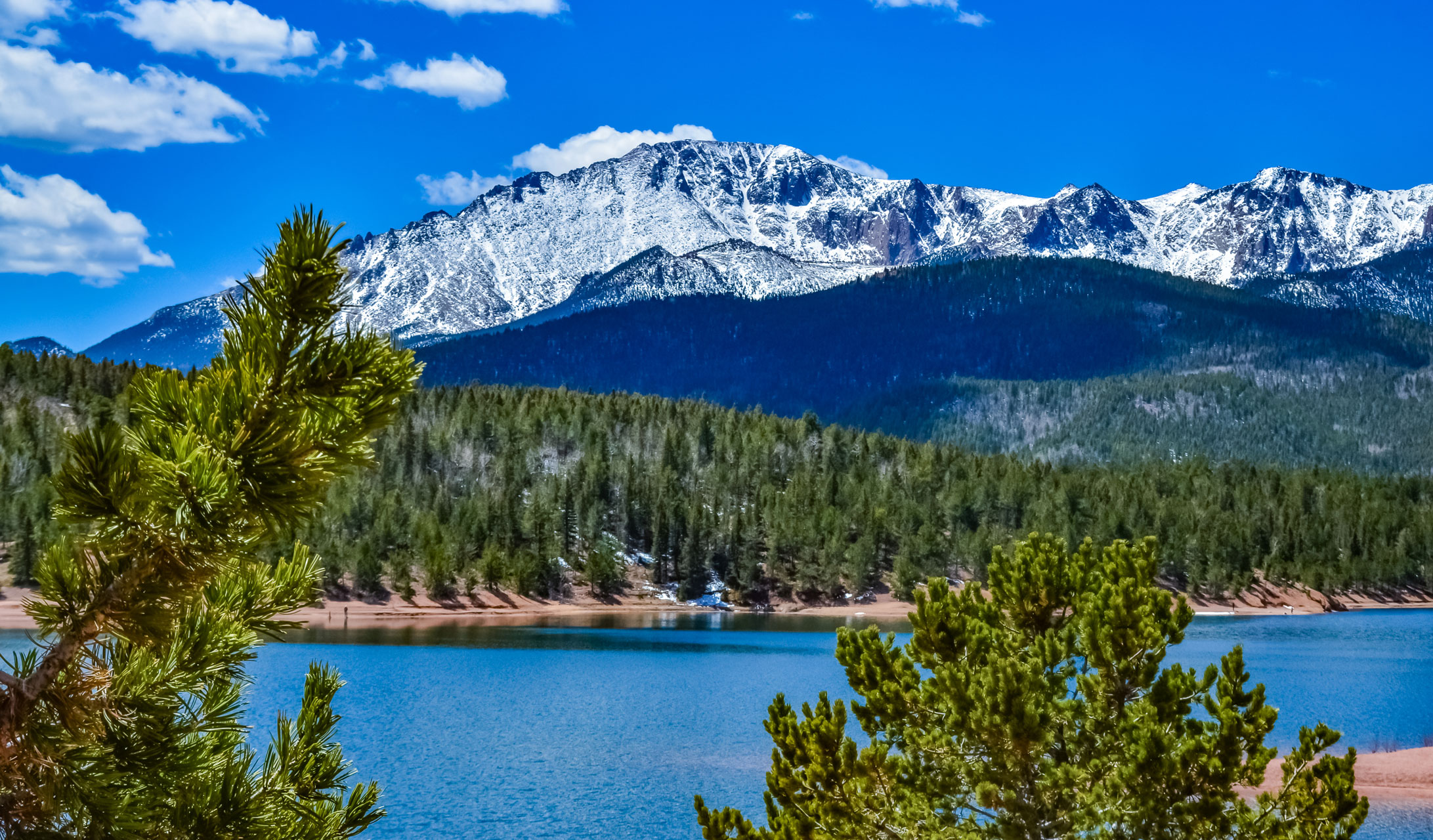 Pikes Peak Area Area Information
There are several visitor centers on Pikes Peak, some with a gift shop and restaurant. These centers are located at the 6 mile , 12-mile (19 km) and the summit itself, and there are several ways to ascend the mountain. The Manitou and Pike's Peak Railway is a cog railroad operating from Manitou Springs to the summit year-round, conditions permitting. Automobiles can be driven to the summit via the Pikes Peak Highway, a 19 mi (31 km) road that starts a few miles up Ute Pass at Cascade. This road, which until October 2011 was unpaved after the halfway point, was made famous worldwide by the short film Climb Dance featuring Ari Vatanen racing his Peugeot automobile up the steep, twisty slopes as part of the annual Pikes Peak International Hill Climb race. The road has a series of switchbacks, treacherous at high speed, called "The W's" for their shape on the side of the mountain. The road is maintained by the city of Colorado Springs as a toll road.
A project to pave the remainder of the road was completed on October 1, 2011. The project is in response to a suit by the Sierra Club over damage caused by the gravel and sediment that is constantly washed off the road into the alpine environment. The road remained open during construction.
The most popular hiking route to the top is called Barr Trail, which approaches the summit from the east. The trailhead is just past the cog railway depot in Manitou Springs. Visitors can walk, hike, or bike the trail. Although the Barr Trail is rated only Class 1 it is a long and arduous hike with nearly 8,000 feet of elevation gain, and a 13 mile trip one-way. Runners race to the top and back on Barr Trail in the annual Pikes Peak Marathon. Another route begins at Crags Campground, approaching the summit from the west. Source From Wikipedia